You know when you're listening to your iPod on shuffle, and you hear a song you haven't listened to in ages, and you think "Omigod, NOTHING could top listening to 'Calling On' by Weta", when 'Pace It' by Magic Dirt comes on and

your pants explode right the fuck off your measly little chicken legs??!!!
Same!
I used to have a mega-celebrity-crush on Adalita from Magic Dirt, we're talking for like, 4 years.
(Knockin at your back door by Deep Purple just came on...this rules!)
Then I met Adalita, and I met her man, and they were both so fucking beautiful and down to earth and nice and hot I figured I wouldn't upset the natural order of things by tearing them apart with my homewrecking wayz.


Then I focussed the full force of my geek power on this lucky girl: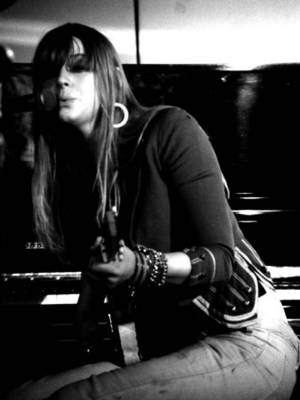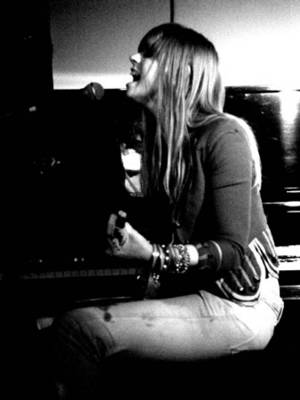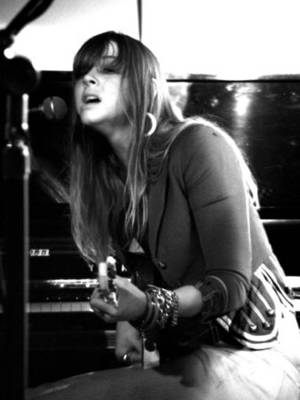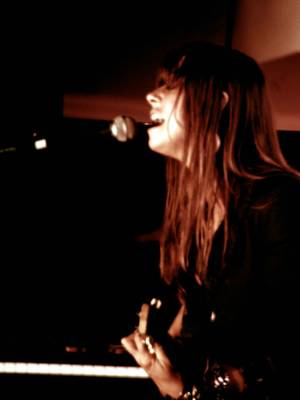 I just threw that last one in to see if you were paying attention.
Here is my secret fantasy...
I dream about what it would be like to wake up in the morning (you know I'm dreaming right there!), to look in the mirror, and just know that my body and my face were so undeniably perfect, that I could go anywhere and talk to anyone, and just know they were so affected by my visage that they tripped over their words, said "sorry" a lot, and wished like crazy they had 1/1000'th what I have.
Not for some insane power trip, or to get what I want, just to know what that experience is like, seeing as it's so far removed from my own.
Chan Marshall has got it in spades.
She can wear gumboots and a daggy old grandpa shirt, and she still beats the living fuck out of pretty much every other celebrity walking down any red carpet, wearing any assortment of overpriced sequins and silk.
She makes me happy in the pants.
But she doesn't want to be known for

that

.
It

annoys

her.
She wants to be known for her live performances, for her

art

.
And to that I say "

Dream on Chan, because you suck worse than anybody else in the history of live musical performance

".
Seriously, have you seen her?
I sort of did, but I walked out...on two seperate tours!
She has immense talent as a songwriter and musician, pity her fucked "I am the greatest" attitude always gets in the way.
So, sorry, but I'm just gonna lust after you instead.
On a totally unrelated side-note, that anti-gambling commercial where the grandma loses everything, then doesn't show up for her grand-daughters 'special day' at primary school, then is confronted by her daughter about it...and after all that she's sitting at the kitchen table next to grandad, and he takes her hand- God, it chokes me up something chronic!
I was at the Taxi Embassy (24 hour greasy spoon in West Melbourne) at 4 am when they played it once, and right there, in front of a bunch of truck drivers and cops, I had to pick up my order with tears rolling down my face.
"God, grandad really loves grandma, doesn't he?" I sobbed to the nice Greek man who runs the place.
"Yes mate, he sure does", he said, and gave me an extra chiko roll.
Cue music: What if God was one of us...etc, etc...
This is knifey, from 'the internet'.